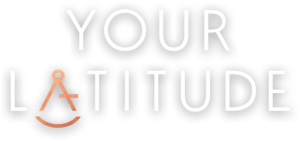 You know your industry.  We know People.  Discover your latitude.
Leaders
You're always so busy — but are your day to day actions actually supporting your goals?
Teams
You want to support your team and impact the overall workplace culture, but you aren't sure how.  What can you do?
Facilitation
You aren't sure your employees understand your vision and key messaging.  How can you find out?
Discover Laura and Melanie
 A problem-solving-junkie driven by curiosity and intuition, and a boundary pusher with a respectable 'status-quo-challenger' title.
We are a company you can trust to be your partner of choice who will instantly become part of the culture in your organization.
Want to discover more?
I hired Laura as my business and public speaking coach to help me with a project I was working on. I always had a fear of public speaking and Laura was fantastic in helping me build my confidence while also helping me create a powerful and impactful presentation. I will definitely be working with Laura again on future projects.

Owner Momentum Fitness Club

Melanie is a fantastic coach whose capacity for empathic listening is huge. She creates a really safe space for clients to dig deep into their challenges and allows them to bring forth the best in themselves with her sharp intuition and keen coaching skills. I recommend her highly for anyone looking for a coach to level up their game in life!

CEO, Republic of Freedom

I would like to thank Laura Cole for being an excellent executive coach and leadership mentor.  Over the past four years she has helped me meet my goals of becoming an authentic public speaker.  She has accomplished this with infused skill and ability, fused with purpose and passion

V.P. ENAHPA Canada